Tiny Homes.
Extraordinary Dreams.
Bluff Street Village provides high-quality housing for persons with annual incomes of less than $18,000. The project gives homeowners opportunities to build equity while transforming Bluff Street into a thriving, beautiful neighborhood.
Learn More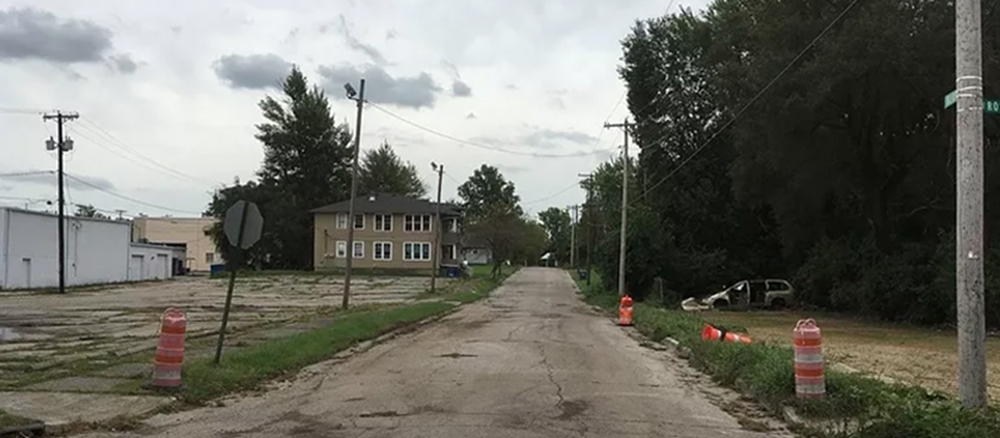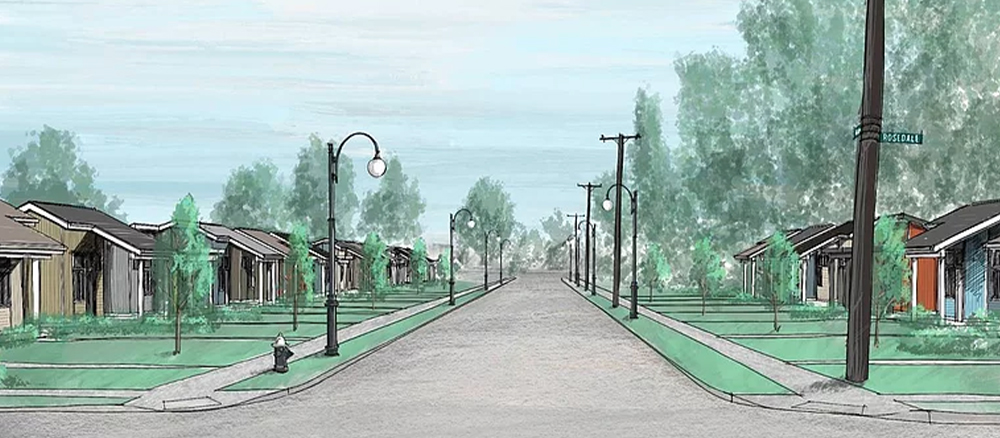 Energizing a Neighborhood Renaissance
Bluff Street, located in Toledo's Monroe-Auburn section, sat nearly abandoned for many years. Now, the Bluff Street Village project is helping to transform the deserted road into a flourishing, beautiful neighborhood.
New "tiny homes" are rising on once-vacant lots. A streetscape of tree-shaded sidewalks, illuminated by decorative pedestrian-level lights and uninterrupted by driveways, will reinforce a sense of community. A modest triangular Village Center will serve as an inviting gathering place.
Bluff Street Village will be a stabilizing force—an encouraging sign of new investment and bright horizons that will spark new development in the surrounding area. The project depends on donors and sponsors to make this tiny-home community come to life. We appreciate any help you or your organization can provide.
Donate
Bluff Street Village is proud to be part of Lowe's 100 Hometowns initiative.
Learn about the 100 Homes project and view scenes from our media day.
THANK YOU TO OUR SPONSORS.
Do you have a construction skill?
We are in need of skilled volunteers.
We can use volunteers that can do the following:
Finish Carpentry • Cabinet Installation • Drywall installation • Drywall finishing
Ceramic Tile • Vinyl plank flooring • Electrical • Plumbing
Contact Us
"Our community must consider new development ideas…or we will continue to see neighborhood decline and a lack of high-quality options that meet the needs of residents first. Bluff Street Village is exactly this kind of development project.

David Mann

Lucas County Land Bank