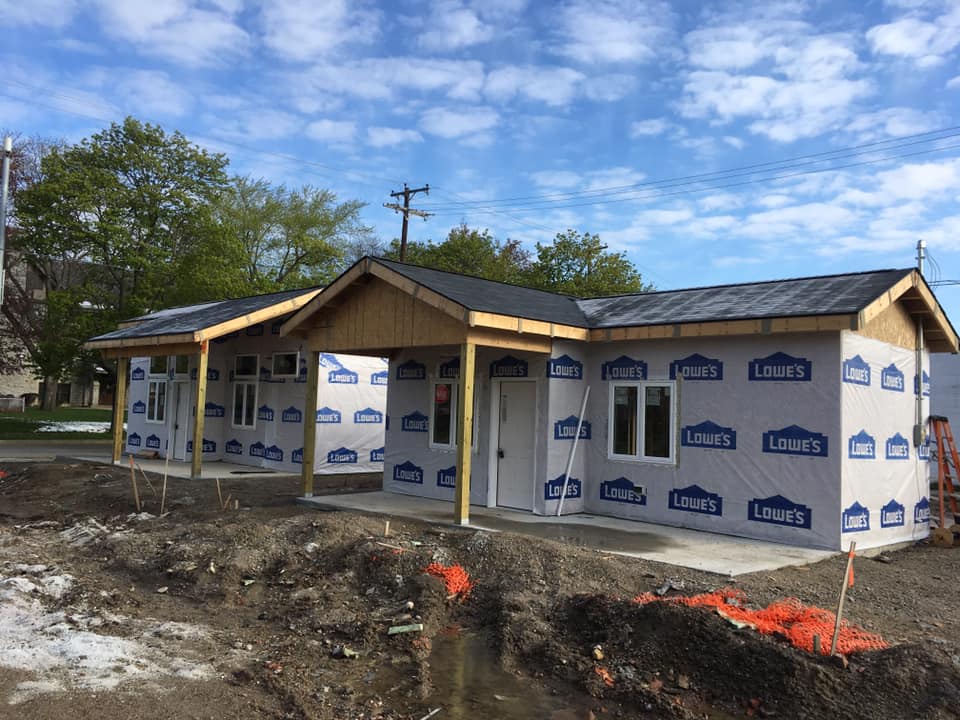 We are once again grateful to The Blade for its coverage of the Bluff Street Village project. As today's article describes, steady progress is being made in building the first two houses. The project is part of a larger plan to utilize unused land in the Monroe/​Auburn neighborhood.
Bluff Street Village, a development project that is a key part of the city's Monroe Street improvement plan, aims to create low-cost, eco-friendly houses up to 400 square feet each. The homes along Bluff Street between Rosedale Avenue and Ottawa Drive sit on formerly vacant lots and are designed for people who make less than $18,000 per year.

Similar projects have been undertaken in cities including Detroit and Savannah, Ga., but this is believed to be the first of its kind in Toledo — where organizers hope the initiative can offer a sensible alternative to renting.
You can read the entire article here (login may be required).